---
Leadership Hustle - FREE Event
From the Daily Grind to Emotional Exhaustion - LINK to REGISTER
In Partnership with HRAM
After experiencing a year of disruption, uncertainty, and everything that came along with it, we're all feeling a little exhausted. COVID-19 changed our lives in many ways. As we continue into the next year, it can feel like we're staring down a dark tunnel that should have a light at the end, but instead it's just part of our daily grind. The stress surrounding uncertainty doesn't end when you leave work; and before we know it, we can find ourselves feeling overwhelmed and maybe even in a dark place.
Here's the good news: you are not alone. In the past year, we've all experienced good and bad days; possibly weeks, and even months. Some of us have experienced trauma: losing a loved one; being hospitalized; losing a job. The mental health of our employees will continue to be strained through the next year, and maybe even further. People need help to reduce their stress while living in a pandemic where everything feels like it's too much all the time. So, how do we help our organization's leadership?
The Panel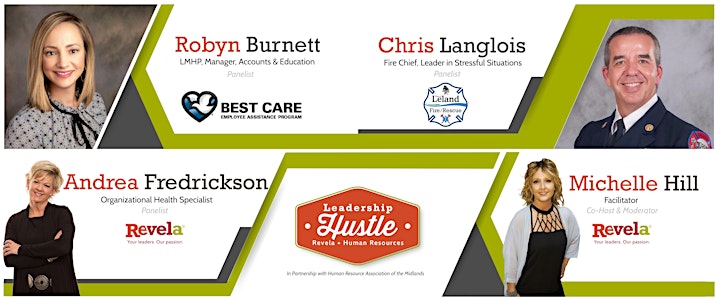 We know that feeling stressed often goes hand-in-hand with feeling out of control. These are the moments that test our ability to cope and recover from difficulties, which over time can lead to burnout and depression. At Revela, we believe leadership in Human Resources will continue to play a critical role as companies navigate the future and make decisions moving forward. We're all in this together. We believe in the importance of pulling people together. Collaborating. Brainstorming. And gaining insights from other local HR leaders. Back by popular demand, join us for our Leadership Hustle virtual panel discussion: Revela + Human Resources.
Session Highlights
Recognize the signs of burnout and stress on your team.
Inspire real optimism. Create a space where others feel safe to talk while they continue to work through uncertainty. Help others believe there is a light at the end of this long tunnel.
Participate in small breakout rooms to discuss best practices and how to apply them in your business.
Create your plan to implement strategies which reduce stress and burnout.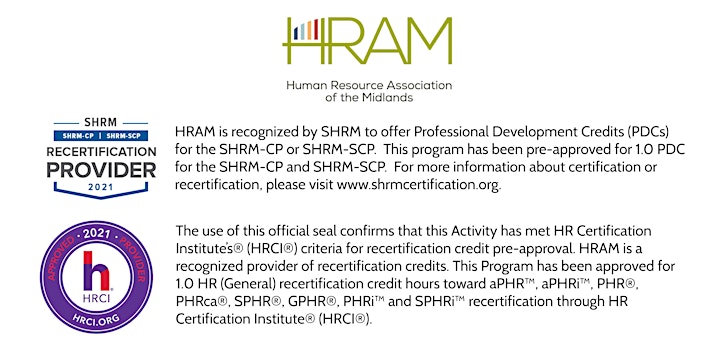 ---
Back to What's Happening